Managing Digitization Projects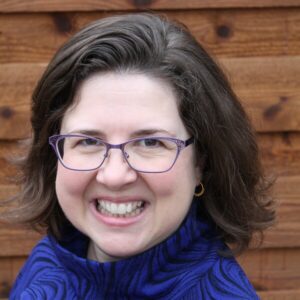 Technical Workshop 2: How to Build a Digitization Project
June 22, 2021 | 11:00am PT, 2:00pm ET
Intermediate Level
Presenter: Lindsey Richardson, Owner, Museum Person
Description: Now that you know why, how: How do you plan a successful project, where do you start, how do you identify priorities? What should you include? Should you digitize in-house or use a vendor? What are your short- and long-term goals and considerations? Tech workshop 3 in the Managing Digitization Projects module will address these questions and offer tips for digitization project managers as they get started.
Registration closes at 11:59pm PT on June 21st.
Webinar will be streamed live on the Museum Learning Hub (museum-hub.org/watch-live).
Lindsey Richardson
has more than 20 years' experience working with museum collections in all kinds of museum settings, including history, art, university, municipal, historic house and children's museums. She has planned and implemented major collections projects involving digitization, cataloguing, moving to other locations, deaccessions, inventory and rehousing, as well as written grants to fund those projects. Lindsey also consults with museums about strategic planning, collections and digital collections assessments, grant-writing and interpretive projects such as exhibits or object-based programs. She has anthropology degrees from Harvard and Oxford, and has worked with museums on three continents. To learn more please visit her website:
museumperson.com
.
Sessions and Workshops in Module 3: Managing Digitization Projects