Managing Digitization Projects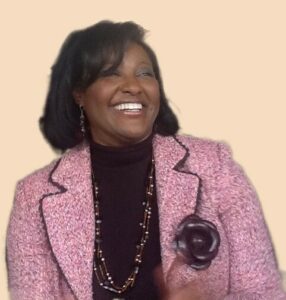 Technical Workshop 1: Digitization: Strategy and Purpose
June 15, 2021 | 11:00am PT, 2:00pm ET
Beginner Level
Presenter: Dr. Rhonda D. Jones, The University of North Carolina-Greensboro

Description: The first technical workshop in our June series will address the "why" and "who" of collections digitization projects – why your digitization project matters and to whom; the importance of defining your digital collection project's purpose, audience, and interfaces; the role of digitization in your museum's access strategies and how communities will use your digital collection; how to use metadata for findability and to support public use/access.
Registration closes at 11:59pm PT on June 14th.
Webinar will be streamed live on the Museum Learning Hub (museum-hub.org/watch-live).
Dr. Rhonda D. Jones
Community Digital Archivist, Special Collections/University Archives
The University of North Carolina-Greensboro
Working at the intersections of Public History and archives, Dr. Rhonda D. Jones is an international scholar who specializes in cultural memory and digital heritage informatics. Currently working as a Community Digital Archivist at Special Collections and University Archives at the University of North Carolina-Greensboro, she is passionate about reducing barriers to information by addressing the capacity gaps of cultural heritage traditions in underrepresented communities. Whether the task is teaching, conducting research, scheduling programs, audience engagement, public relations, or public speaking, her work centers on managing innovative research projects that help individuals and community organizations document and preserve their own history.
Sessions and Workshops in Module 3: Managing Digitization Projects