Module 10 | Digitizing 3D Collections for Museums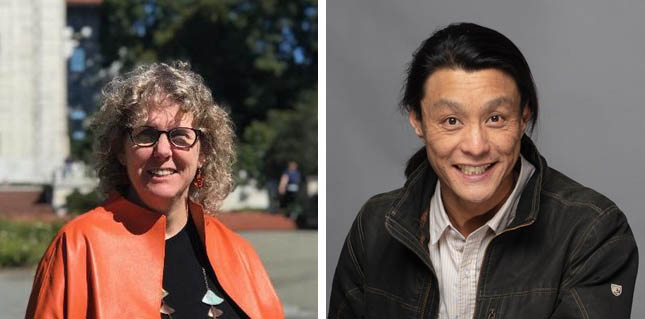 Technical Workshop 2: Image Based Approaches to Documenting 3D Collections
Thursday, January 20, 2021 | 11:00am PT, 2:00pm ET
Intermediate Level
Presenters: Carla Schroer and Marlin Lum, Cultural Heritage Imaging, San Francisco, California
> COMING SOON: Download Transcript (Word) | Download Transcript (.pdf)
Description: This session will provide an overview of photography based approaches to documenting, sharing, and digitally archiving 3D collections. Examples of different techniques including Reflectance Transformation Imaging (RTI) and photogrammetry will be presented. The session will include a discussion on needed equipment, basics of image capture, and an approach to metadata and archiving for photography based documentation.
Registration closes at 11:59pm PT on January 19.
Webinar will be streamed live on the Museum Learning Hub: Museum-Hub.org/Watch-Live.
Carla Schroer
Co-founder and Director
Cultural Heritage Imaging
San Francisco, California
Carla Schroer is co-founder and director of Cultural Heritage Imaging (CHI) a non-profit corporation that develops and implements imaging technologies for cultural, historic, and artistic heritage and scientific research. Carla leads the training programs at CHI along with working on field capture projects with Reflectance Transformation Imaging and photogrammetry. She also leads CHI's software development activities. She spent 20 years in the commercial software industry, managing and directing a wide range of software development projects.
Marlin Lum
Imaging Director
Cultural Heritage Imaging
San Francisco, California
Marlin Lum is responsible for improving digital documentation techniques and raising awareness in communities and organizations concerned with the preservation of cultural artifacts and heritage locations. By applying digital documentation techniques to the cultural heritage community, Marlin hopes to help raise the artistic standards by which museums, archaeologists, and historians document materials. Marlin graduated with a B.A. in Fine Arts and a Minor in Art History from Loyola Marymount University in Southern California and has a Masters in Fine Arts in Computer Animation and 3D modeling from the Academy of Art University in San Francisco. Marlin's other passions include surfing, yoga, photography, travel, and fatherhood.
Sessions and Workshops in Module 10: Digitizing 3D Collections for Museums